Rolling Steel Door Sales, Installation & Service
Rolling Steel Replacement Door Sales, Installation & Service in the Tampa, St. Pete & Clearwater area.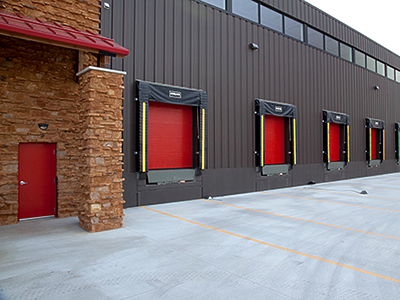 It is important for businesses to have properly functioning Rolling Steel Entry Door Replacement to keep employees and patrons safe. If you are in need of Rolling Steel Replacement Doors or repair, contact the professionals at American Door Company.
With over 30 years in the business, we've helped local businesses by installing and repairing these devices. Rolling Steel Entry Door replacements need to be maintained not only for safety purposes, but to prevent businesses from encountering expensive code violations, which can be costly.
Rolling Steel Door replacement, repair and installation is a small investment that American Door Company would be happy to assist your business with and will do it at the right price. Our knowledgeable and professional technicians can perform same day service to quickly make your building safe and up to code. By trusting us for your Rolling Steel Door repair or replacement needs you can rest assured that your building will be safe for all who enter.