Commercial Door Repair Service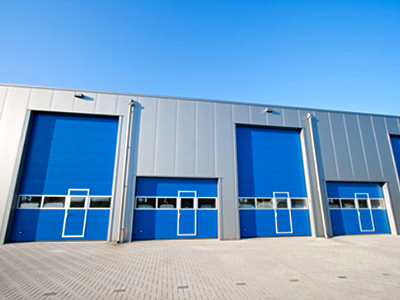 American Door Company is ready to handle all of your Commercial Door Repair or commercial door service needs and remember we service and repair all brands.
American Door Company has been performing commercial door service and commercial door repairs in Tampa Bay and in Hillsborough and Pinellas County for over 35 years. Clients that benefit from our commercial services include, but are not limited to: hospitals, schools, libraries, storage facilities, manufacturing plants, warehouses, industrial buildings, medical clinics, office buildings, and government offices and commercial buildings.
We sell, install & service the following commercial door products throughout Largo, Tampa Bay, Clearwater, St. Petersburg and Palm Harbor:
Check Our Links Below to See Our Extensive Product Selection:
Hollow Metal Door Frames & Hardware
Door Repair & Replacement
Bay Doors
Sectional Doors
Emergency Exit Device
Specialty Locks
Handicap Code Hardware
Exit Doors, Rusted Doors, Damaged Doors, Back Doors & Side Doors
Store Front Doors — Repair & Replacement of Glass Doors
Pivots
Door Dragging, Sticking, Slamming, Falling off or not Closing
Roll Up Doors
Overhead Doors
The Tampa Bay area businesses we service have real requirements and uses for commercial doors, and it is imperative that they perform up to standard, and always work well, thereby being able to maintain the order of business and security that they are used to. Without proper installation, care and service this can seriously cause problems for a business. If there is an issue with the commercial doors you have you can get the help you need by contacting the professionals American Door Company, whose reputation is to provide great support and services, whether you need commercial installs, repairs or sales. We can provide same day service including 24-7 emergency door repair and service. If the time comes and your business needs call for only the most affordable quality commercial door work we have the best in pricing and service in Hillsborough and Pinellas Counties for our customers.
When you want only the best in professional assistance with your commercial doors and accessories, your best choice is to be in touch with those who know how to get the job done the right way, any time you need it, American Door Company. American Door Company can easily install, service or maintain and of your Tampa Commercial Door Repair needs and commercial door services in Tampa along with commercial door services and commercial Door repair in Palm Harbor, commercial door services and commercial door repair in Largo, commercial door services and commercial door repair in St Pete and commercial door services and commercial door repair in Clearwater, sectional and rolling storage door, service doors, service fire doors, Commercial Garage Door Repair, commercial products, overhead doors, rollup garage doors, scissor gates, folding gates, loading dock bumpers, hollow metal doors, rolling steel doors, replacement springs, panic hardware.